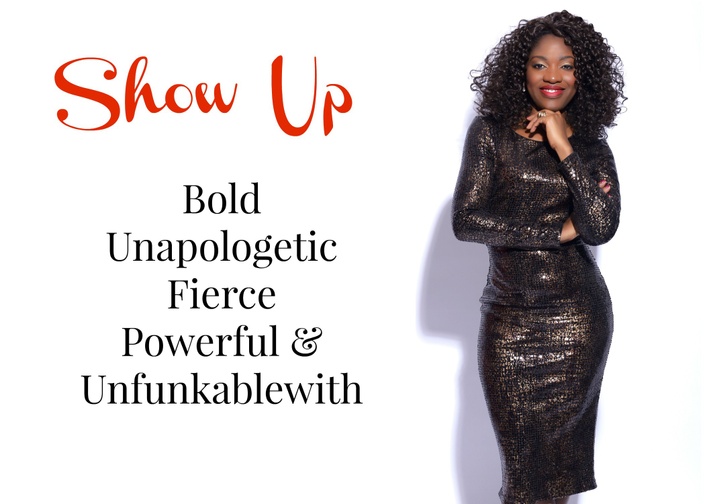 The Confidence Cure
Show Up Bold, Unapologetic, Fierce, Powerful & Unfunkablewith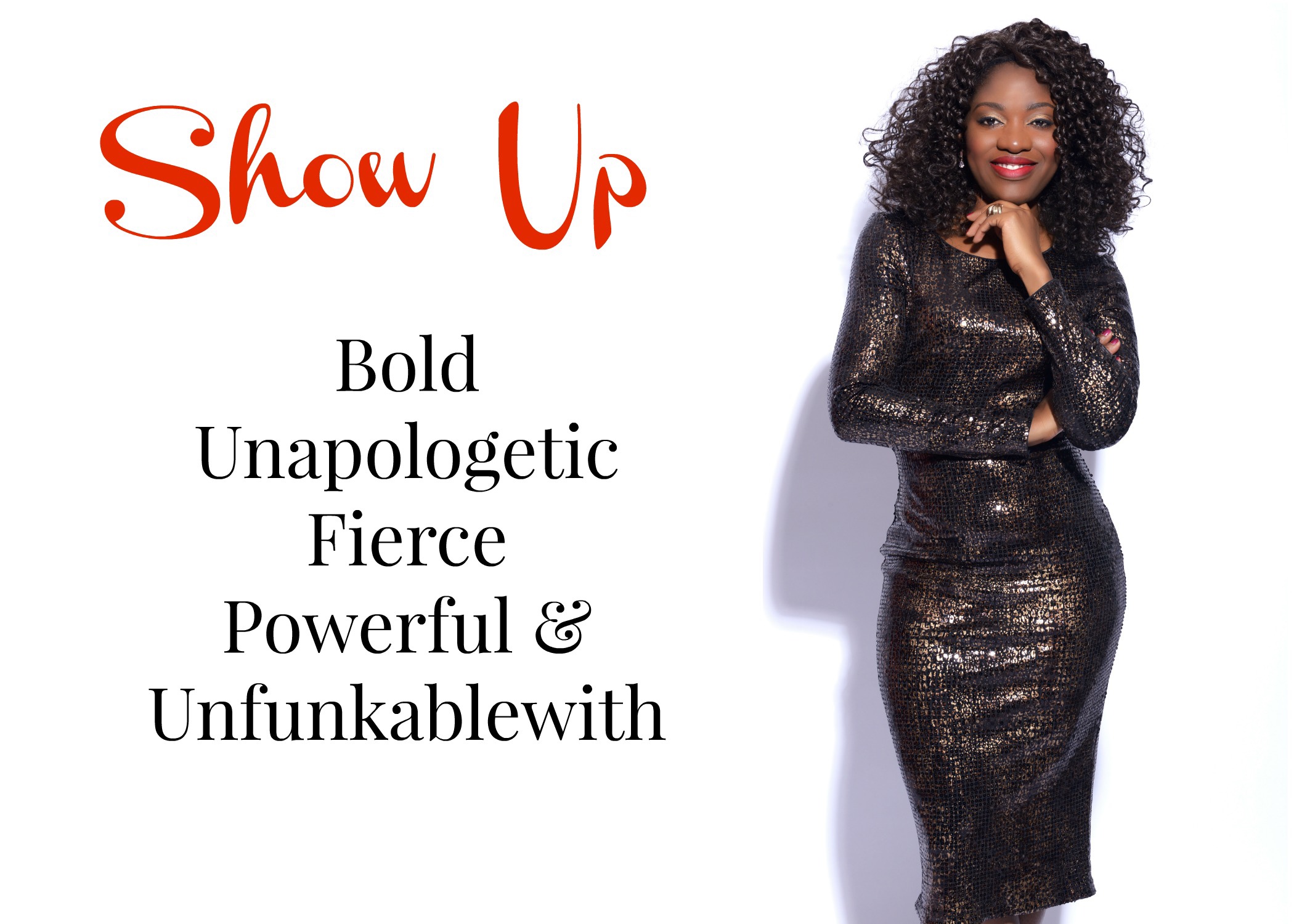 No one can reject you. Only YOU do that.
Afraid to put your offers out there because everyone won't love them or (gasp!) buy?
Working for free even though you know you're amazing at what you do?
Waiting for people to notice you instead of standing up and shouting out your message?
The truth is every time you choose not to share your gifts, charge your worth and stand up for yourself, you reject yourself.
You can't help anyone without letting the world see you.
Terrifying? Maybe. But also true.
The good news is it doesn't have to be that way.
Bonjour! I'm Gen and totally stocked to introduce you to The Confidence Cure, a 4-week coaching experience created to help you be you, sans anxiety and fear.
The Confidence Cure is a deep dive intimate coaching experience born out of a hunger to fix the shortage of confident women bosses in the world.
If you're sick and tired of spending days and nights investing your energy, heart and soul in second guessing yourself, your abilities, the value of your work and comparing yourself to Jane Doe...
AND NOW YOU WANT TO
Restore the confidence in your work, so you can put your business first and get the value out of it!
Believe in yourself and your abilities so much so that everything flows effortlessly from your core: the confidence, the divine inspired actions and the results.
Have the visceral conviction that IT WILL WORK! Because it actually will and it's POSSIBLE!
Sell yourself on YOURSELF first so you can have your ideal clients banging on the door to work with you!
Show up boldly, Unapologetically, Powerfully and be Unfunkablewith so you can make a bigger impact!
THEN YOU'RE GONNA LOVE THIS!
Everywhere around you, there's proof of women doing EPIC shizzle in their businesses, making tons of money from their businesses, travelling the world through their businesses and living life on their terms by their own rules. It's not that they're better than you, they JUST have insane belief in themselves. And You can Too!
When I started my coaching business, I had no experience whatsoever in speaking or live training but the feedback I always got was how confident I came across and THAT has allowed me to get through big doors WITHOUT any previous proven experience. I knew I was good at what I do and believed in the transformation I brought to my clients when we worked together.
If I'd had spent my days and nights second guessing, doubting and holding back because I was a newbie, did not have prior experience, didn't look like every successful women entrepreneur out there, did not have the courage to go out and make things happen and ask for what I wanted, I would not be where I am today! And I'm still on my journey :)
But I did! Because the fire in my belly is just too hot for me not to move my derriere into action. My soul yearns for changing lives. I aggressively want to move forward and be able to sustain my lifestyle for me and my family! Deep down inside there's a bold, soulful woman waiting to unleash 10x more powerfully and show up even more unapologetically!!
Is that you?
I thought so ;)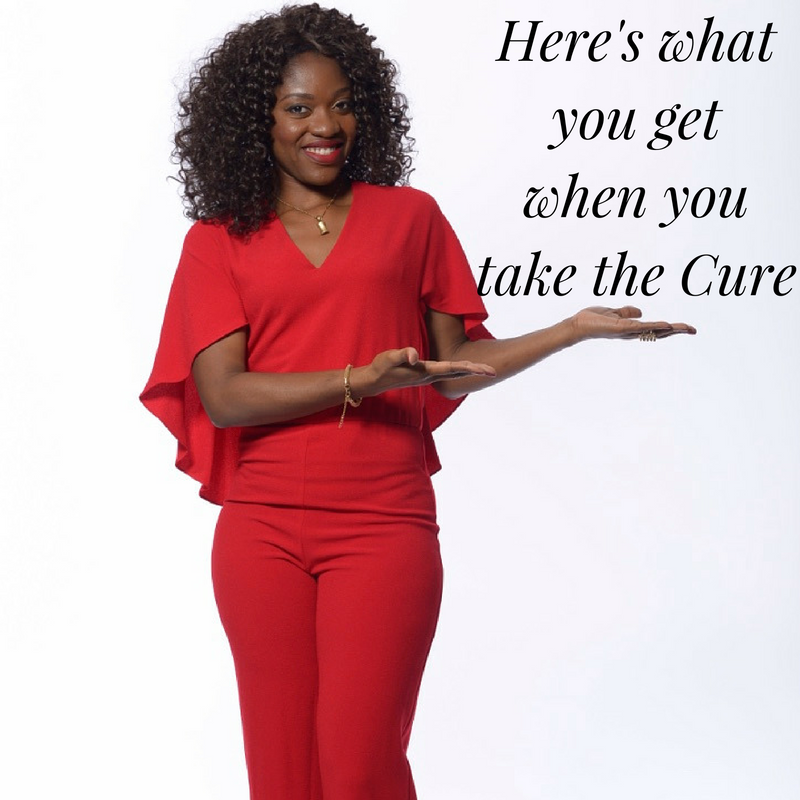 WEEK 1: YOUR PERSONA
SESSION 1: WHO ARE YOU BEING?
That's right! Confidence is about having the balls to be who you really are and not apologise for it! We start with digging deep into who you are at you core, remove all the superficial layers you've put on to fit in and blend! Urgh! We're going to find out why you're shrinking and unravel the true you!
SESSION 2: TURN YOUR INNER CRITIC INTO YOUR BFF
This week, we're going to work on your inner critic hard core because the most important voice is the silent voice in your head! That voice must be uplifting and not tear you down! You're going to learn to handle REJECTION with grace!
WEEK 2: THE MIND OF A CONFIDENT WOMAN
SESSION 2: AS A WOMAN THINKS SO IS SHE
Your beliefs shape your reality and your experience. For you to become a more confident version of yourself, you've got to change your beliefs about yourself and FAST! We're going to uncover the reasons why you think you're shy or not confident. I mean who told you that? When did you start believing all those lies about yourself that are keeping you small and invisible?
SESSION 3: THE CONFIDENT MINDSET
Time to rewire your brain for success! Your brain is the most powerful tool you've been given and you can pretty much program it to do WHATEVER you want it to do. Unfortunately, there's no manual out there that shows you how to use it to its fullest potential and to your own advantage so you're going to create your own manual! We're literally going to cut through the noise and get to the heart of what's keeping you small and how to move past it for good!
WEEK 3: THE LANGUAGE OF HIGHLY CONFIDENT WOMEN
SESSION 4: THE LANGUAGE OF HIGHLY CONFIDENT PEOPLE
There's a specific and strategic way to use your language to boost your confidence. I'm gonna teach you ONE simple trick that will help you detach from your limiting beliefs once and for all! This stuff is POWERFUL yet very simple!
SESSION 5: THE BODY LANGUAGE OF HIGHLY CONFIDENT PEOPLE
If you're like most people (PS: I know you're not ;) ) so let me rephrase...most people are not aware of the signals their body language sends to their ideal clients and the people around them. Winners have a certain way to hold themselves which conveys confidence and trust! You're gonna learn to put your body in the service of your new found confidence!
WEEK 4: SHOW UP
SESSION 7: HANDLING REJECTION
If you fear rejection, it mans that you have not fully accepted yourself
No one can rejected you if you don't let them. Which comes down to self love and confidence. When you fully love yourself and accept yourself, no one can reject you! I'll show you how to overcome rejection!
SESSION 8: STEP INTO THE SPOTLIGHT
Now it's time to MAKE SOME NOISE ma cherie! By now, if you've done the work you're ready to step into that stage, let your voice be heard and your light be seen. You've spent enough time on the sideline! We're gonna show up and show up powerfully!
Look! You're building an empire and leaving a legacy so you MUST be comfortable with having eyes on you because people need to see you for who you really are: a wonderful vessel with a powerful mission to change millions of lives!
You've been working way too hard to stay in the dark. You see, it's not your skills or your performance that's holding you back! It's your level of confidence and belief in yourself that's been keeping you stuck in the mud of indecisiveness, doubt and mediocrity. Unable to take risks or share your message in a much more bigger way and stand out!
At this point lovely, you're gonna have to develop ULTIMATE self belief to be able to lead your tribe and turn followers into buyers and into leaders!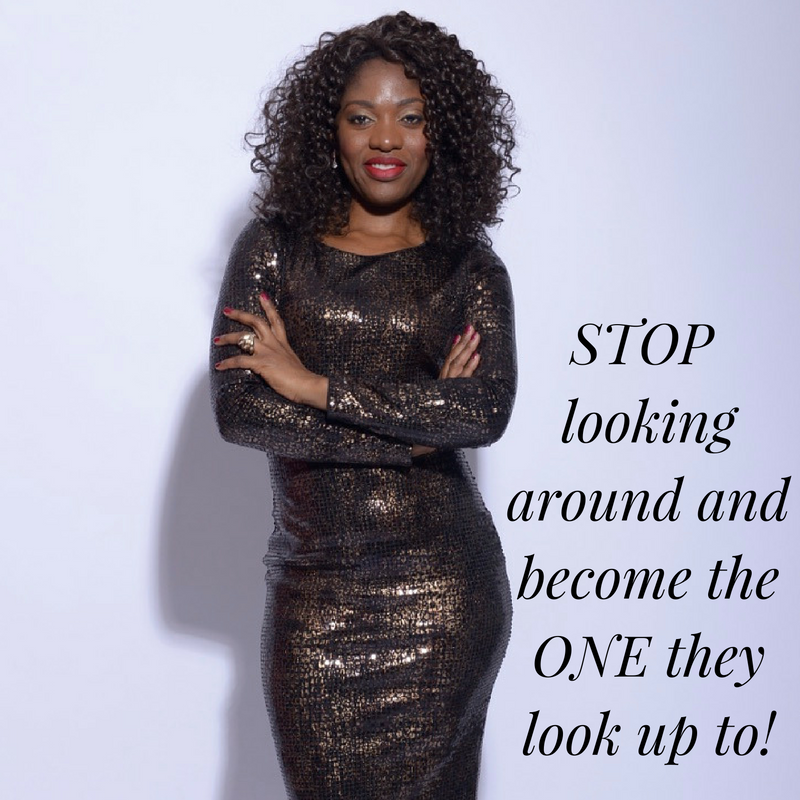 HOW IT WORKS
Toi et moi we're going to meet for 4 weeks in the comfort of your own Queendom. The training will be delivered through videos. You'll have a lifetime access to the training so you will be able to move and revisit at your own pace! There'll be plenty of exercises for you to work through and anchor your new behaviour and mindset.
I will personally keep you accountable in a private exclusive circle (if you choose to) so we can monitor your progress and answer all your questions. I'm committed to your success if you're ready to sweat and cry some tears!
I'm really excited to have you onboard and watch you shine lady!
You'll be able:
Leave your comfort zone to jump into your risk zone and you're gonna love it!
Raise your voice because your silence is neither serving you nor the world! You want to make a difference right?
Love the heaven out of yourself because you'll know that the more you love yourself, the more your audience will be attracted to you!
Stop self sabotage because now your inner critic is your BFF! Ha!
Morph in to the BEST version of yourself and keep wanting for more! It's all about the journey honey!
Be more than comfortable to charge whatever you want because you'll find out that your worth is not tied to how much you get paid!
Show up 10x more powerfully with ease and grace!
Stop playing the heck small!
Leverage your uniqueness and trust your inner voice!
Move forward more aggressively with grace! Always!
Go for what you want without giving a damn what everybody is saying or thinking!
And so much more...
Oh and look hot on top of that! I mean...
READY TO TURN THE WATER OF SELF-DOUBT, LOW SELF-ESTEEM AND SELF-SABOTAGE INTO THE WINE OF SUPREME CONFIDENCE?
Do yourself a favour, start the year with a BANG! JOIN TODAY!
See you on the other side of fear ma jolie!
Gen.xx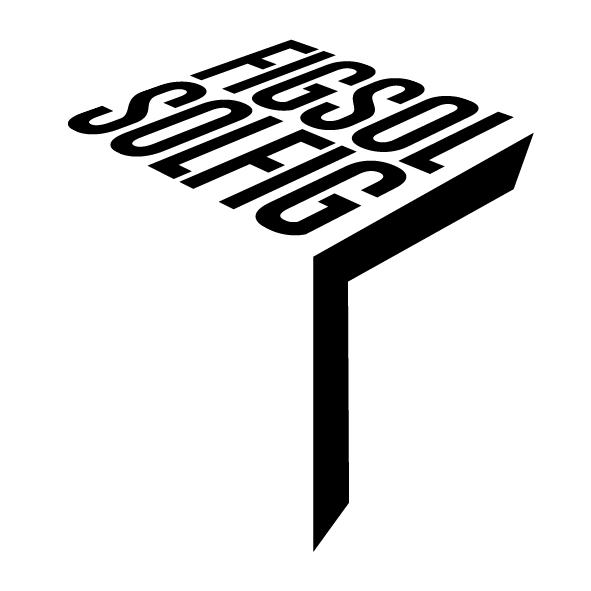 Working and spending time with Geniveve has been an aspiring moment.
As a business colleague and friend, I have witnessed Genevieve never failing to impress to satisfy individual performance.
I had the opportunity of working on a major contract which I needed help on and I had asked Genevieve to provide her coaching service to one of my client.
The client after their first coaching session with Geniveve advised me that had never felt so clear in their direction.
Genevieve's number one strategy is to help people see past their limitations and to reach a place of clarity, confidence and conviction.
This is truly apparent in her ultimate focus on the individual and the quest to find solutions.
Genevieve coaching practice engages client advocacy (she will stay with you to the end).
I highly recommend anyone needing serious coaching services to hire Genevieve as a personal coaching consultant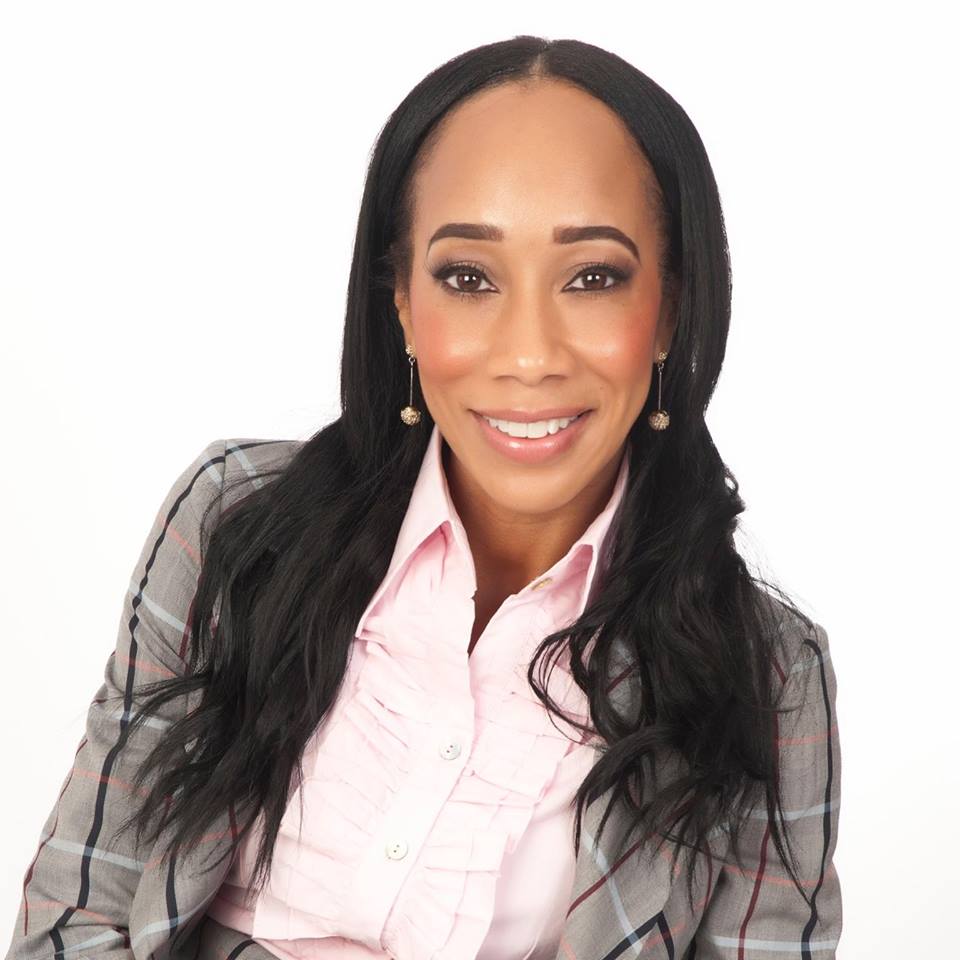 I've always been passionate about my business which I started 5 years ago but I could never commit and give it the attention it needed in order to flourish and grow. My main concern was leaving my unfulfilling day job for a high end luxury brand with no safety net. What if I did not make any money? What if my business didn't work? Through my work with Gen, she made me realise that for me to do what my soul was crying for, I 'd have to take a leap of faith! Which I did. She really helped me work through my fears and limiting beliefs. Now 6 month after quitting my job, I have an overwhelming feeling of peace and calm since I took on her advice to just jump and believe in my mission.She's firm yet always sensitive. I can't thank her enough for her wonderful insight, encouragement and push into stepping into my purpose. With her support, I now see results and I'm making the impact I was yearning for and earning from it!
Sandra Fearon
CEO AT UNIQUE IMAGE LONDON
Your Instructor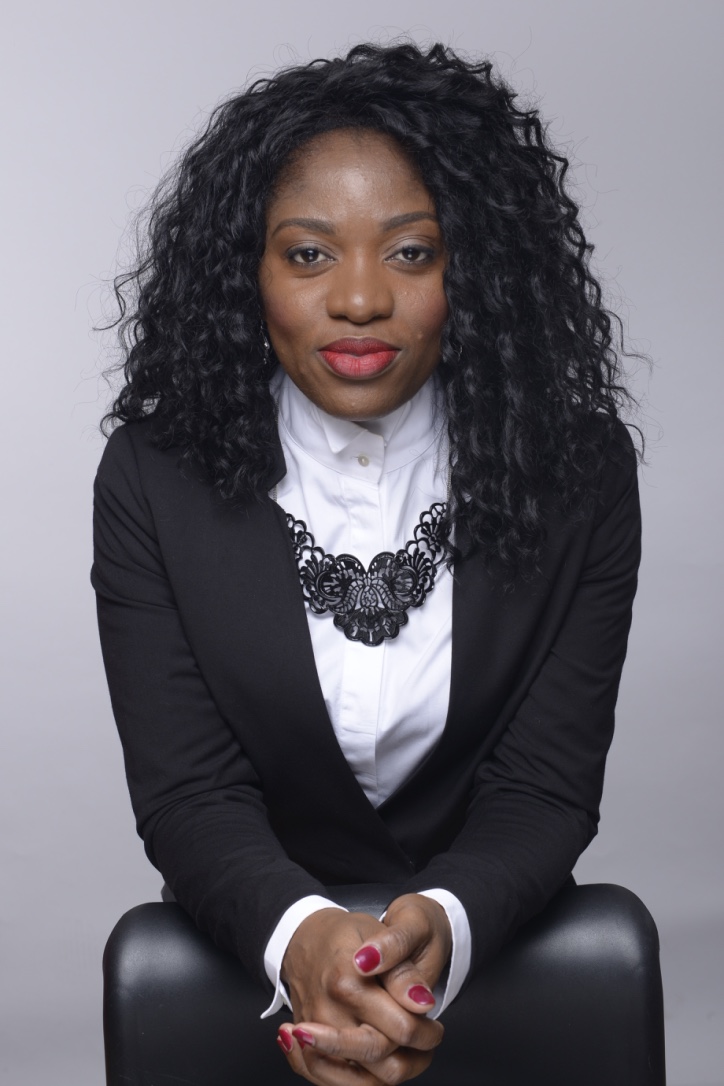 Hey I'm Gen and an absolute passionista of helping you become the best, greatest grandest version of yourself so you can achieve your wildest dreams! I've spent years honing my craft and I've helped develop new markets and grow sales for LVMH (Louis Vuitton Moet Hennessy) who just happens to be the number one Luxury Group in the world).

I launched my first Business with my business partner 4 years ago just after the end of my 3rd maternity leave and secured clients such as the BBC and The London College of Fashion (still a client of mine today) in my first year of business and partnership with brands like Giorgio Armani, Harvey Nichols and Alice Temperley!

I graduated with Honours as a Style Coach and appeared as an Expert on Ruach Radio. I've been featured in CEO Magazine (Australian Business Magazine for High Level Executives).

I'm a certified Breakthrough Coach and invested in my personal and professional development trainings with the likes of Anthony Robbins, Chris Howard and continue to better myself so I can offer the highest value to my clients. For the past 4 years, I've been teaching Personal Branding and mindset through live group trainings for individuals and corporate clients as well as 1 to 1.
SELF STUDY COURSE AT YOUR OWN PACE
Frequently Asked Questions
When does the course start and finish?
The course starts 21st of January 2017 and lasts 4 weeks! It is a completely self-paced online course - you can revisit anytime you want.
How long do I have access to the course?
How does lifetime access sound? After enrolling, you have unlimited access to this course for as long as you like - across any and all devices you own.
Do you offer refunds?
All sales are final. We do not offer refund on our services. All our programs are non-refundable.